We offer a few different options for searching information. These search options help you better navigate your account so that you go directly to a page in just a few clicks.
The main search box is located on the left side navigation menu:
If this main search box is collapsed, click the magnifying glass to expand it: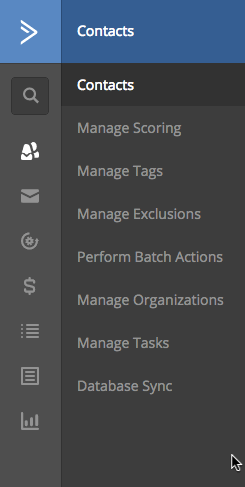 You can use this search to locate information within the Contacts, Campaigns, and Deals overview pages.
We also provide a secondary search bar located on every feature overview page. This search bar will help you find information specific to that page.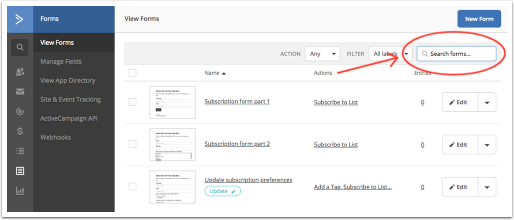 For example, you can use this search field to locate a form or a group of forms by name. To do so, navigate to the Forms overview page and type part or all of the form name into that page-specific search box. The results will automatically load: