Question: I have campaign messages that I need to send to additional contacts that are not included in my initial targeting list.
Since the campaign is "already sent" is there a way to add new contacts so they receive the same email.
Answer: Yes. Sometimes in the rush to contact an audience, some clients forget to include relevant contacts, or new contacts are identified to include. If you expect that the campaign may be sent again, a "Standing automation" is a solution.
Create a "standing automation" without a trigger and add the "sent" campaign you wish to send to new contacts. Once you set this up, you will have a quick way to grab a list of contacts and to quickly send the campaign.
Start by Creating an Automation.

Select Start from Scratch.
Select Start without a trigger.
Click the + button to add an email.
Choose Send an email followed by Create an email.
Add an Email Name and select Create. Please note: you will still be able to select the campaign email that has already been sent further in the process.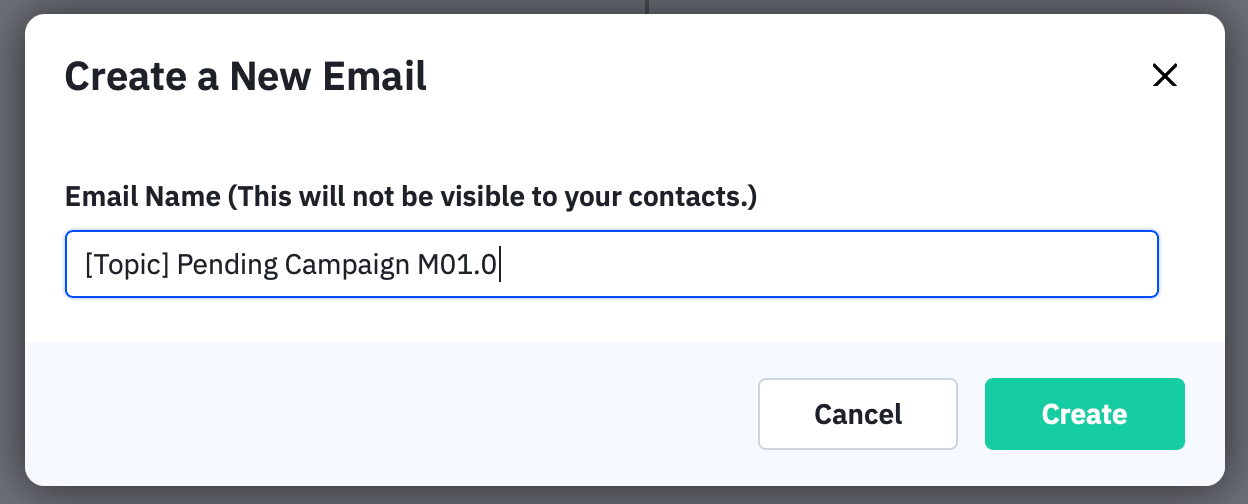 Next, select Past campaigns and find the "sent" campaign.
Choose, Use this template.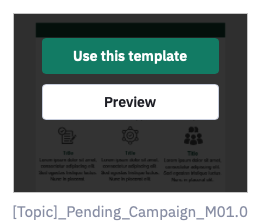 If there are no edits, select Save and exit.
Next, select Active to activate your standing automation.

Your "standing automation" is ready to launch the campaign message to anyone you Bulk add to it.
Next, find the list of contacts you want to receive the already sent campaign message. Click on the list name and choose Edit all.
On the right hand side of the window, you'll find Actions you can "bulk deploy" to a list of contacts.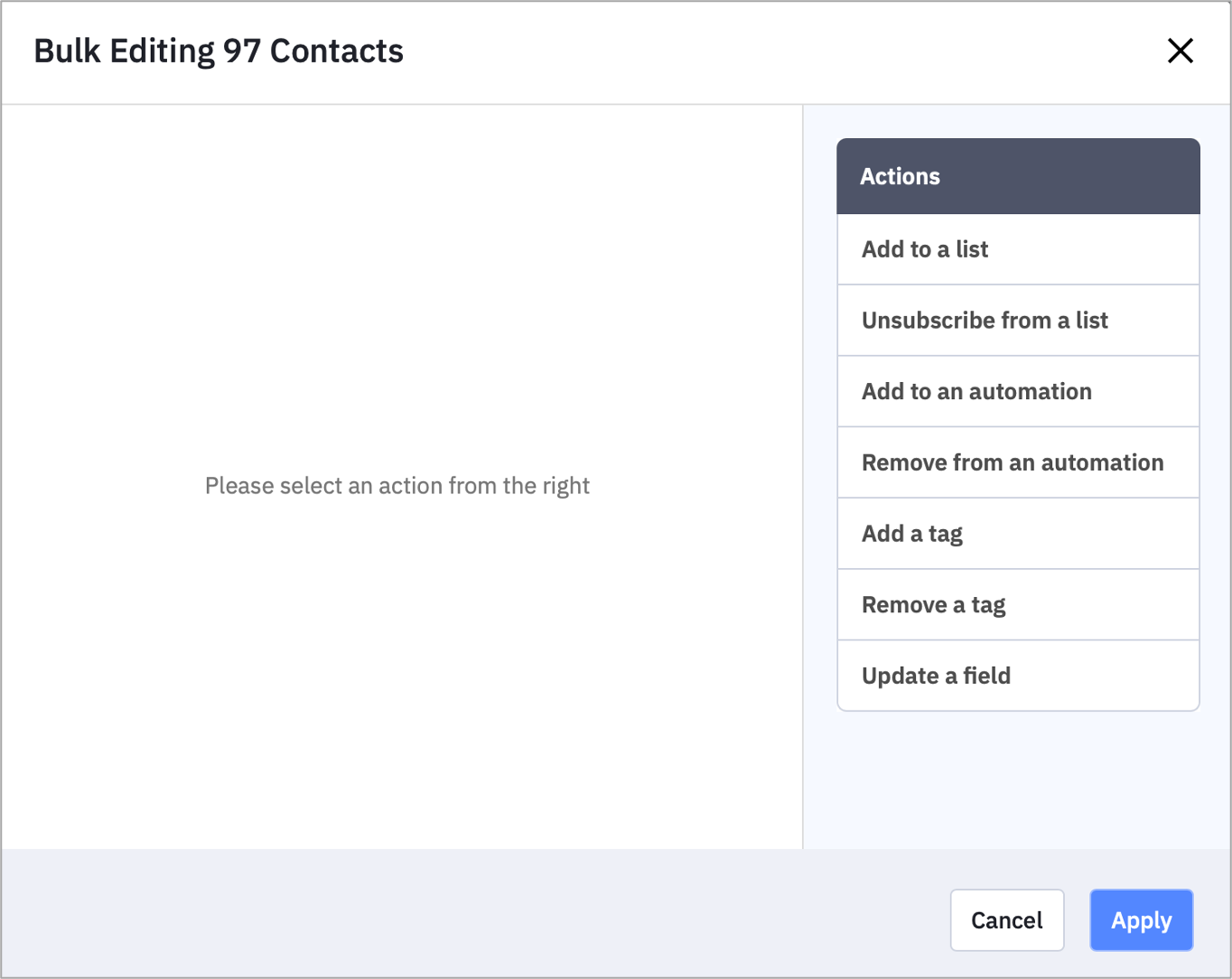 Choose Add to an automation and select your "standing automation".
Finally, Apply the action. Your contacts will now be manually added to your standing automation.