Migration is easy and only takes a few steps to complete.
Users can still access the legacy Image Manager while images and folders are migrating.
Any Admin user can initiate the automatic migration. After you log into your ActiveCampaign account, there are two ways to initiate the migration:
Click "Content Manager" located in the Campaigns section of your account. Then click"Getting Started."
Create a campaign or form with images and click on "Getting Started" in the Content Manager module.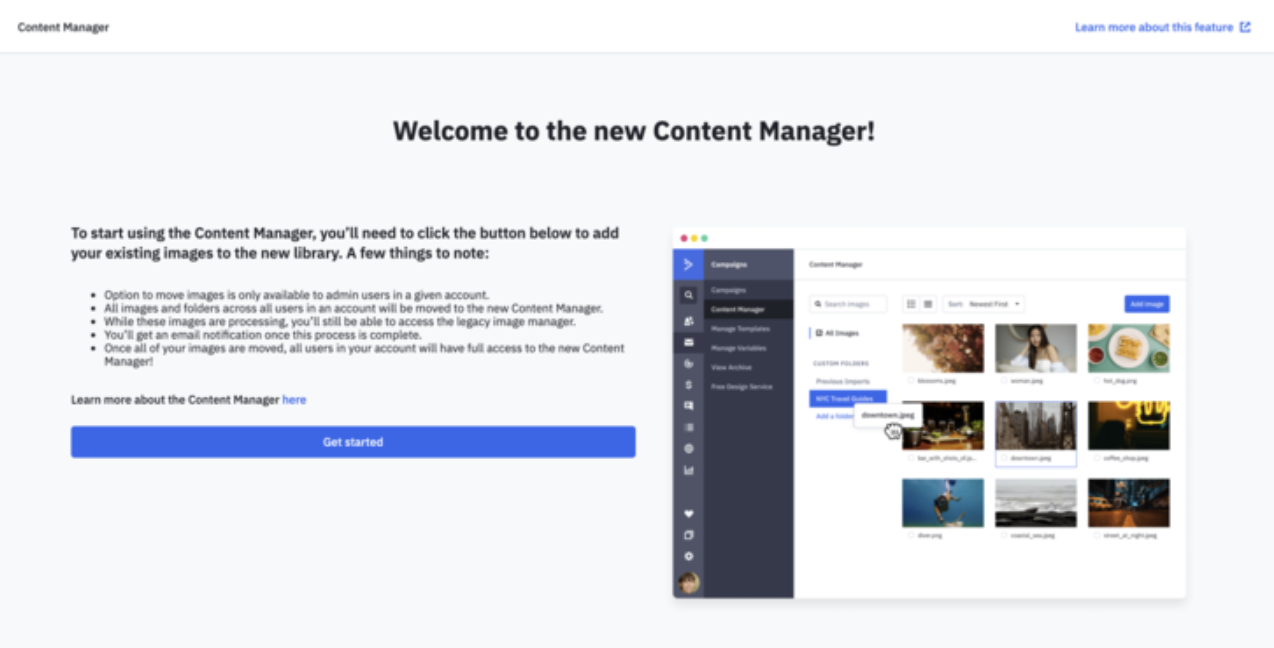 Image migration from the old Image Manager to the new Content Manager is automatic. Once initiated, all images and all folders across all users in your account will move to the new Content Manager.
An email notification will be sent to the admin member who initiated the migration to confirm that the migration is complete.
The new Content Manager will be visible upon refreshing or re-navigating to Content Manager sub-navigation or Content Manager module.
Non-admin users will continue to experience the legacy Image Manager until a member of the admin team begins the migration process.