Objective: Create a campaign using a template and target a list segment.
Log into the platform using your provided credentials. Reset your password.
Create a new "standard" campaign
Choose the 99_Training List and create a segment to target yourself and the contact with an email address that contains "educonverse.com."
Select the "1 - CTA Button" template.
Update the content, subject line, and preview header and select a relevant footer from "Saved Blocks"
Test the email
Send your campaign
Choose a contact record from the 99_Training list and send the same campaign.
Key Screens
Campaigns Screen
List Screen
Templates Screen
Sender Details
Design Screen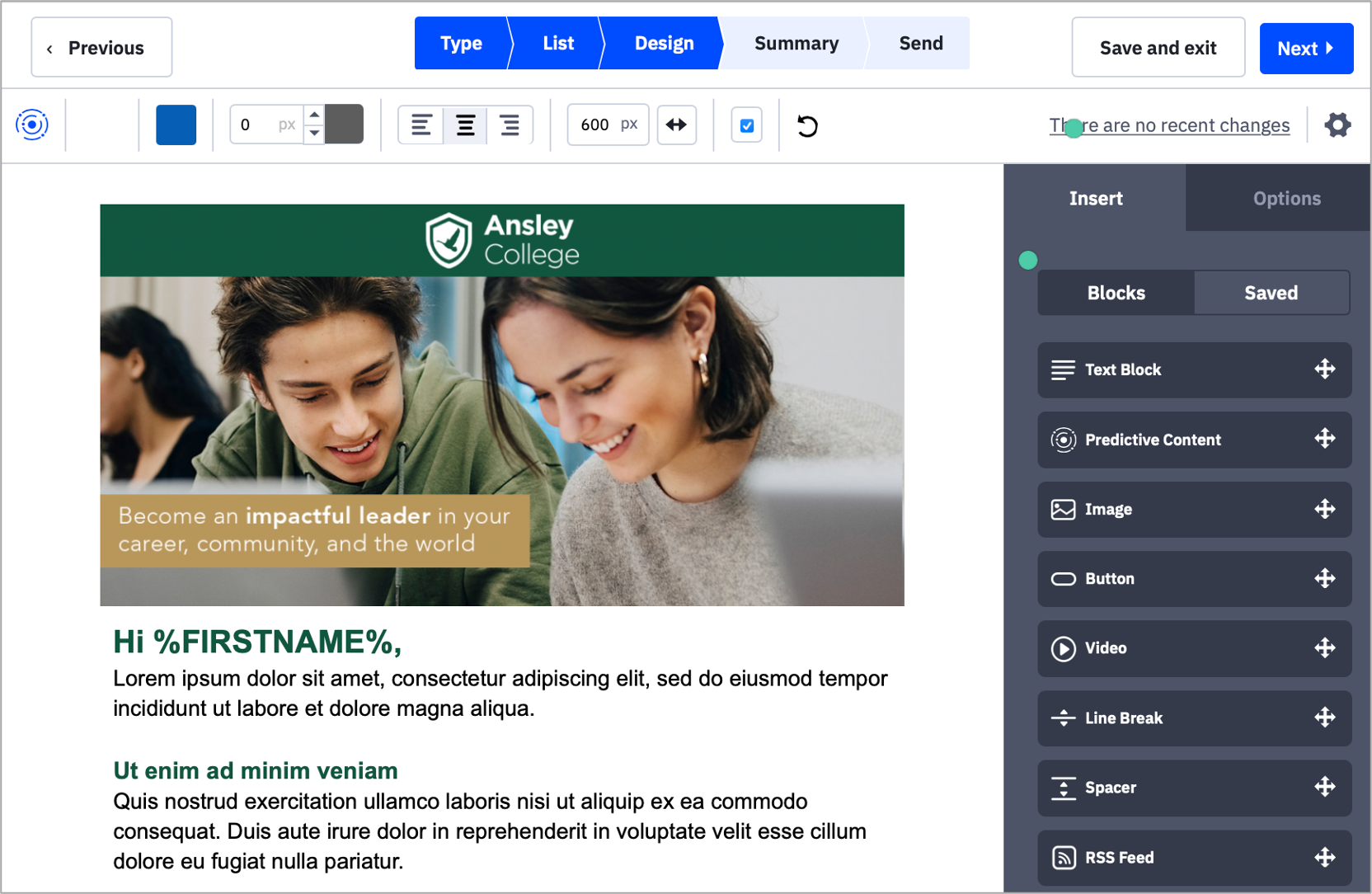 Campaign Summary